Happy last Friday in January! It's the middle of winter and feels like it, with snow and ice on the ground and some very frigid temps a few nights this week here in Pittsburgh. But I'm happily continuing to run outside to train for the Pittsburgh Half Marathon. Hear are the things I'm loving now for winter running.
1. Headlamp. An early bird, I run in the dark early mornings year-round on weekdays. I got a headlamp as a Christmas present and am amazed at what a difference it makes! Not only can I run on the unlit trail near my house now, but the light is great for helping me see ice, holes, or cracks on the ground in dim lighting. And, as a big bonus, I'm able to see my Garmin! Seeing my Garmin is essential for speed workouts, but sometimes I get so tired of pushing the light button that I just give up and run fast and hope my pace is okay. Not anymore! Now all I have to do is look down to see if I'm on pace. I got the most basic and inexpensive Petzl Tikkina headlamp ($19.95) which is not promoted as being for running. But it works great. There is a high and low light setting, and the button is easy to press on or off. The lamp also tilts down or up, so I can keep it focused on just the ground in front of me. It's also very comfortable—so comfortable that I sometimes touch my head to make sure it hasn't fallen off. And it stays in place.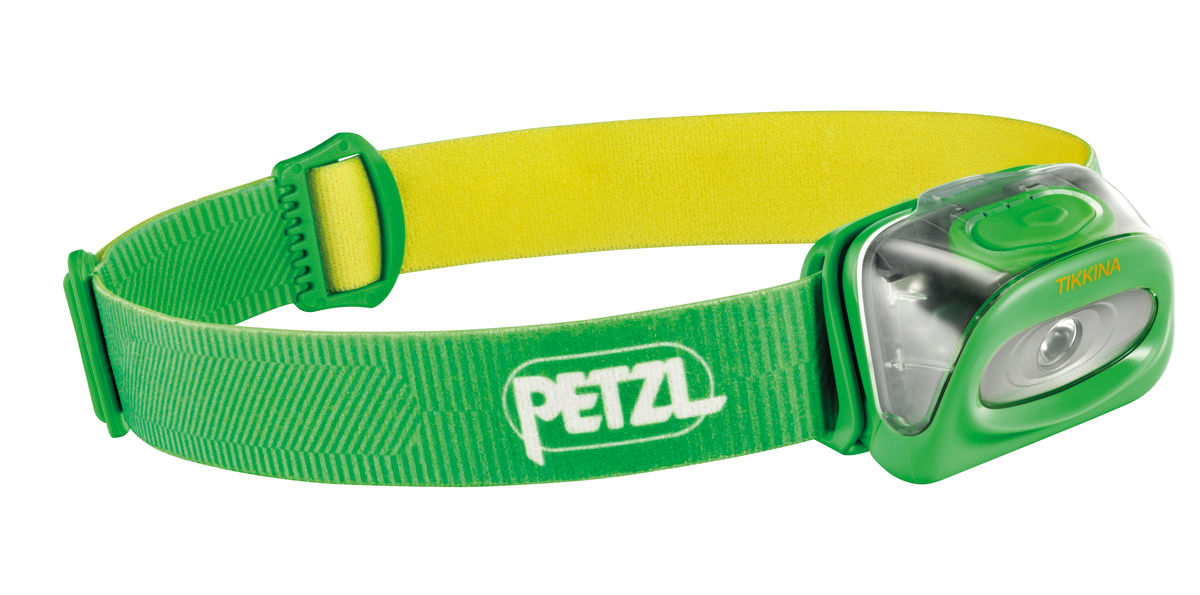 2. Lululemon layers—tops. On every winter run, I wear a Swfitly Long Sleeve as a base layer and some Rulu-fabric top. These keep me warm and dry. On very cold days, I wear a jacket and sometimes a tank beneath the Swifty. The Swiftly is seamless, soft, and quick drying. It feels amazing next to my skin and is great for keeping me warm and dry. It's made of unstinkable fabric so that it can be worn a few times before being washed. It's also great to be worn alone on warmer days. Lululemon makes a lot of different warm, cozy, soft running tops and hoodies from their buttery-soft Rulu fabric. My current favorite Rulu top is the Think Fast Hoodie. I like hoodies for running because wearing the hood up keeps me warm on my warm-up and cool-down walks. The Think Fast Hoodie has long body and arm lengths, which is great for keeping my bum and hands warm. It has a large, discreet zippered pocket on the side. It has extra fabric covering the thumbholes that, when pulled back, have a reflective strip. This is a nice touch because you can keep the reflective strips and thumbholes covered when you want to wear it casually. The neck is also really nice and comes high up to keep my neck warm.
Petzl Tikkina Headlamp
Think Fast Hoodie
Swifty as a base layer
Deep Zinfandel Speed Tights
3. Lululemon layers—bottoms. I have previously professed my great love for Speed Tights. They are definitely my favorite fall and winter running tight. The fit is compressive while being comfortable and gives a very sleek look. They have five pockets—one zippered pocket in the back waistband, two in the inner waistband, and two side pockets. Lululemon is the only brand I've found to have side pockets, except for the Be Free Knicker/Tights from Athleta, and those are only offered in limited colors and styles. I rely on the side pockets for easy access to tissues and gels and have even put my sunglasses in the pockets. I typically have unsused tissues and gels in one pocket and used and empty gels in the other until I can get to a garbage can. In addition to coming in many different color and print options, Speed Tights also come in different weights. I have them in all the different weights to suit different temperatures, from the warmest version with a technical fleece interior to an unlined version with mesh behind the calves. A new Lululemon purchase for me this year was the Beat the Sleet Pants (my review here). These are a wind- and water-resistant shell with side zippered pockets and side zippers for venting. I have worn these a ton this winter—in rain, snow, and frigid temps. They really help keep me warm and dry.
Swiftly Long Sleeve
Beat the Sleet Pants
4. Asics GT 2000 3 Trail Shoes. I posted some initial thoughts on the new version of the Asics GT 2000 and have since worn the trail shoes a lot. I love them! Not only do they feel like a dream to run in, but they are fantastic for running in the snow and ice. We got six inches of snow earlier this week, and I've had to run in the snow and ice all week, including doing speedwork. Of course I'm careful and am not running with abandon on the ice, but for my speedwork I did have to keep to a fast pace, and I had no problem in these shoes. Plus, the colors are my all-time favorite of my Asics—black, hot pink, and a bit of gray/black camo at the bottom. So cute!
5. What I Talk About When I Talk About Running by Haruki Murakami. When I'm not running, I like to read about running. 🙂 I just finished this book. I'm always fascinated by the similarities and differences in runners. Why we run, how we train, and what our individual journeys are is something unique to each of us. I thought Murakami captured the similarities in this passage: "Most ordinary runners are motivated by an individual goal, more than anything: namely a time they want to beat….even if he doesn't break the time he'd hoped for, as long as he has the sense of satisfaction at having done his best—and, possibly, having made some significant discovery about himself in the process—then that in itself is an accomplishment…" Murakami's running is very different from the process I'm used to of creating and following a training plan that has different workouts. Murakami's training seems to be guided by one thing: Run a lot. He runs one marathon a year. He runs six days a week, usually six miles a day, but increases his mileage before a marathon so he is running very high mileage. He never mentions tempo runs, interval workouts, or long runs, so I got the impression he does the same steady-state runs every day, with mileage increases before a marathon and then a taper right before. I don't know of any training plan that would recommend this, but it seems to work for Murakami! I enjoyed the book, and it reinforced that there is no one-size-fits-all approach to running and training.
What are your favorite things right now?