We joke that we can never have too much activewear, but recently I'm admitting that I'm pretty maxed out. I have more than enough running clothes for every season. And I have enough general activewear  for strength, yoga, and hikes too. But I don't have a lot of pieces that I can wear out to dinner, happy hour, or a party. I especially need these pieces in summer because when I walk to Downtown to go out to dinner or am in a bar's courtyard for happy hour, I'll be sweating but don't want to look like I just came from the gym. I look like that enough of the time, and I like to get a bit more dressed up.
I bought two Lululemon tanks for that purpose recently.
Yogi Everyday Tank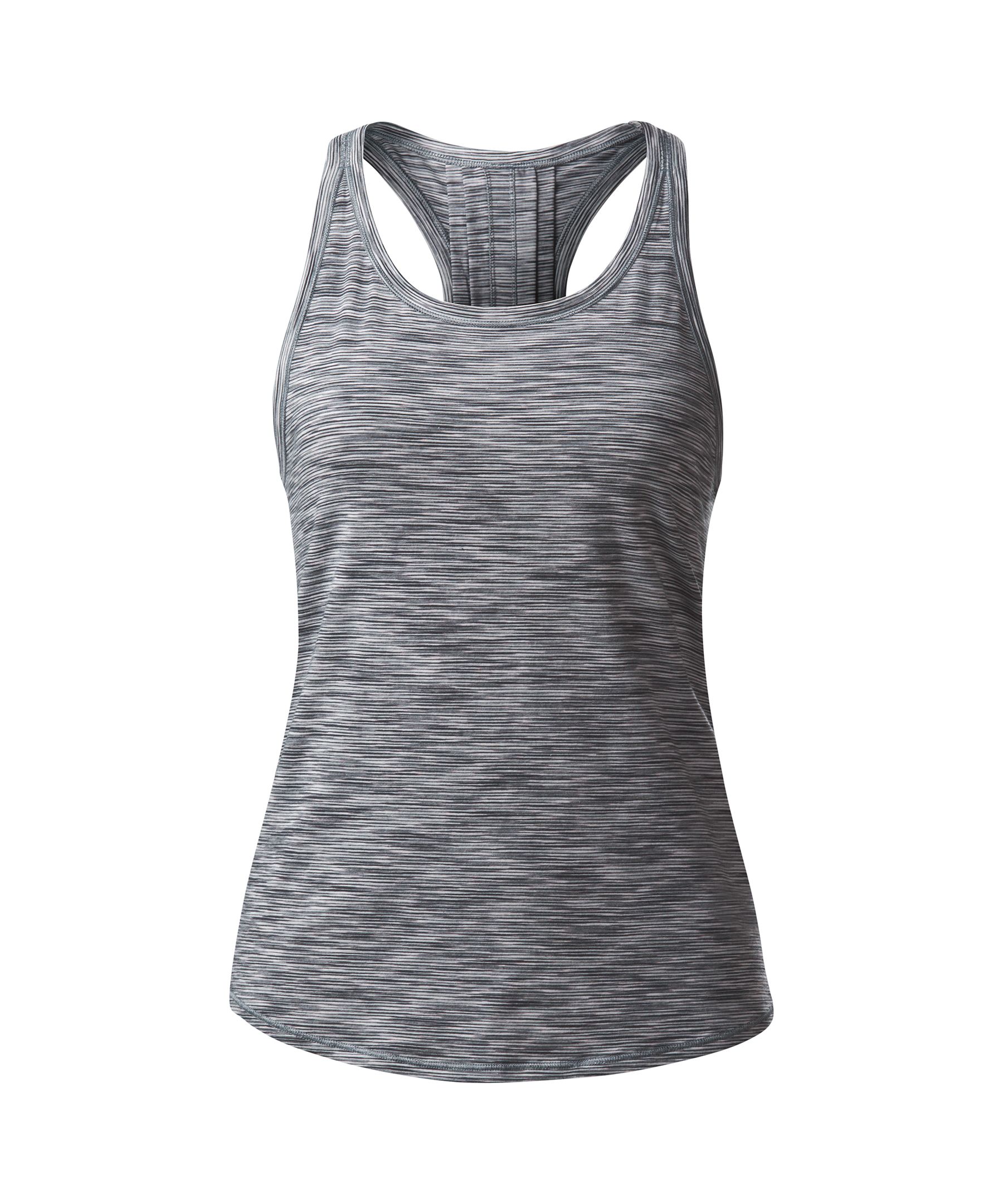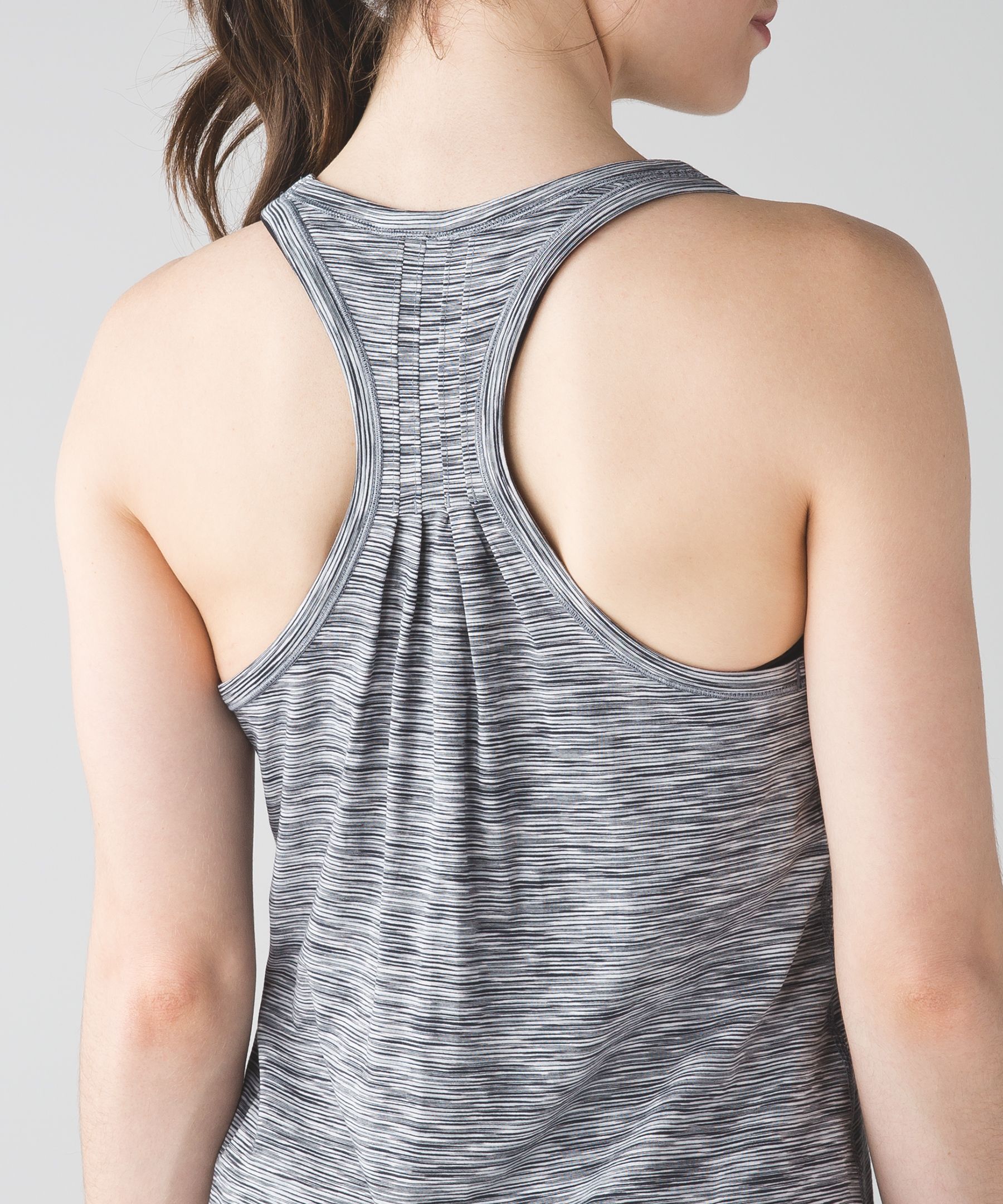 This tank is designed for yoga, but the style makes it versatile. It's made of Pima Cotton and feels buttery soft. It's lightweight and extremely comfortable. The front is basic while the detail on the back adds interest.
It looked pretty short on models, so I bought a size up from my CRB size for length. The tank has a slim fit, but sizing up made it a looser fit on me. The neckline is higher. It looks just as good with a skirt as it does with tights, so I'll be able to dress this tank up or down.
Overall, I really love this tank and would order more if it comes in a color I like. I bought it in this neutral spacedye black white pattern. I'm wearing it with my Lulu black Hit Your Stride skirt.
Salute the Sun Tank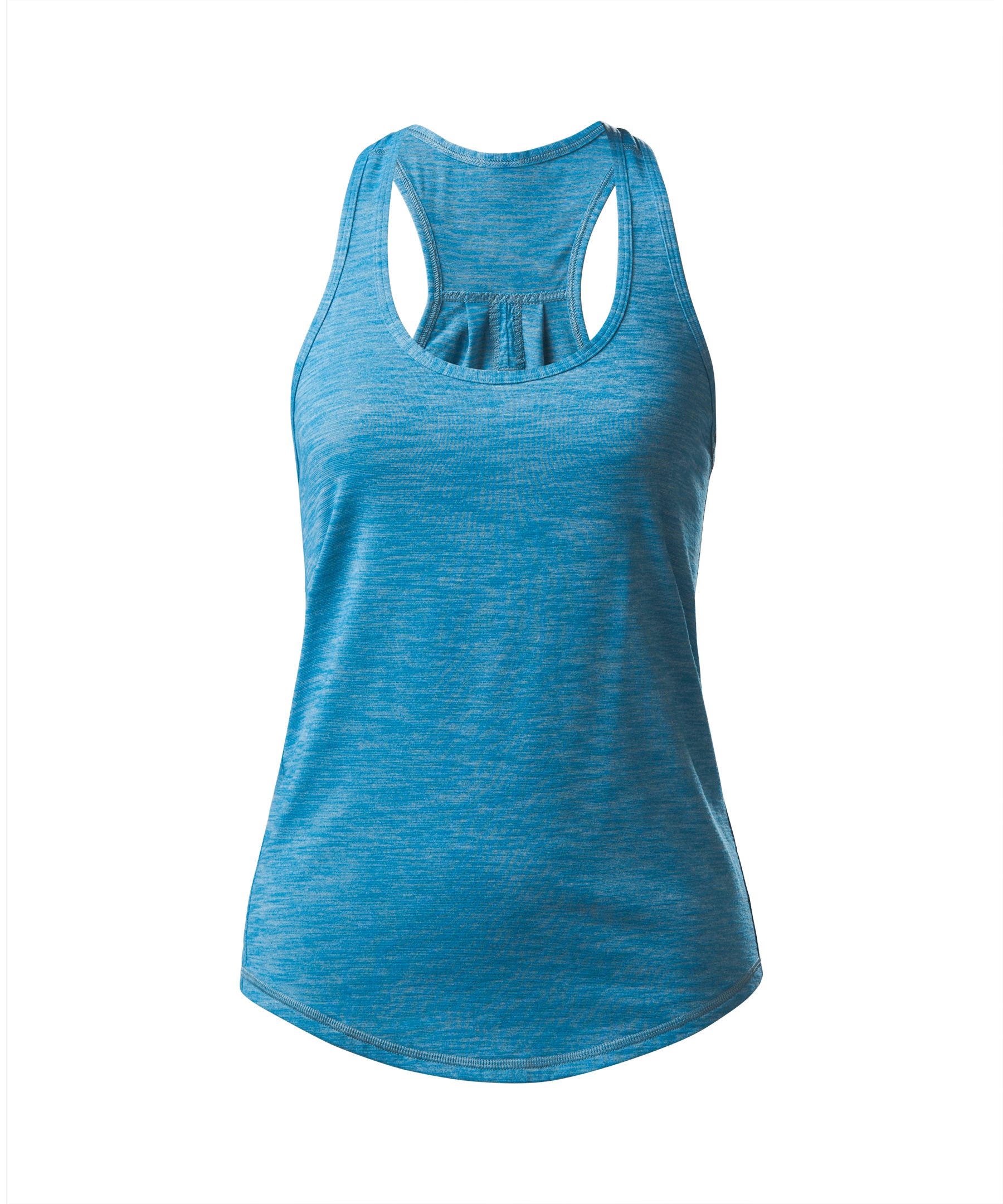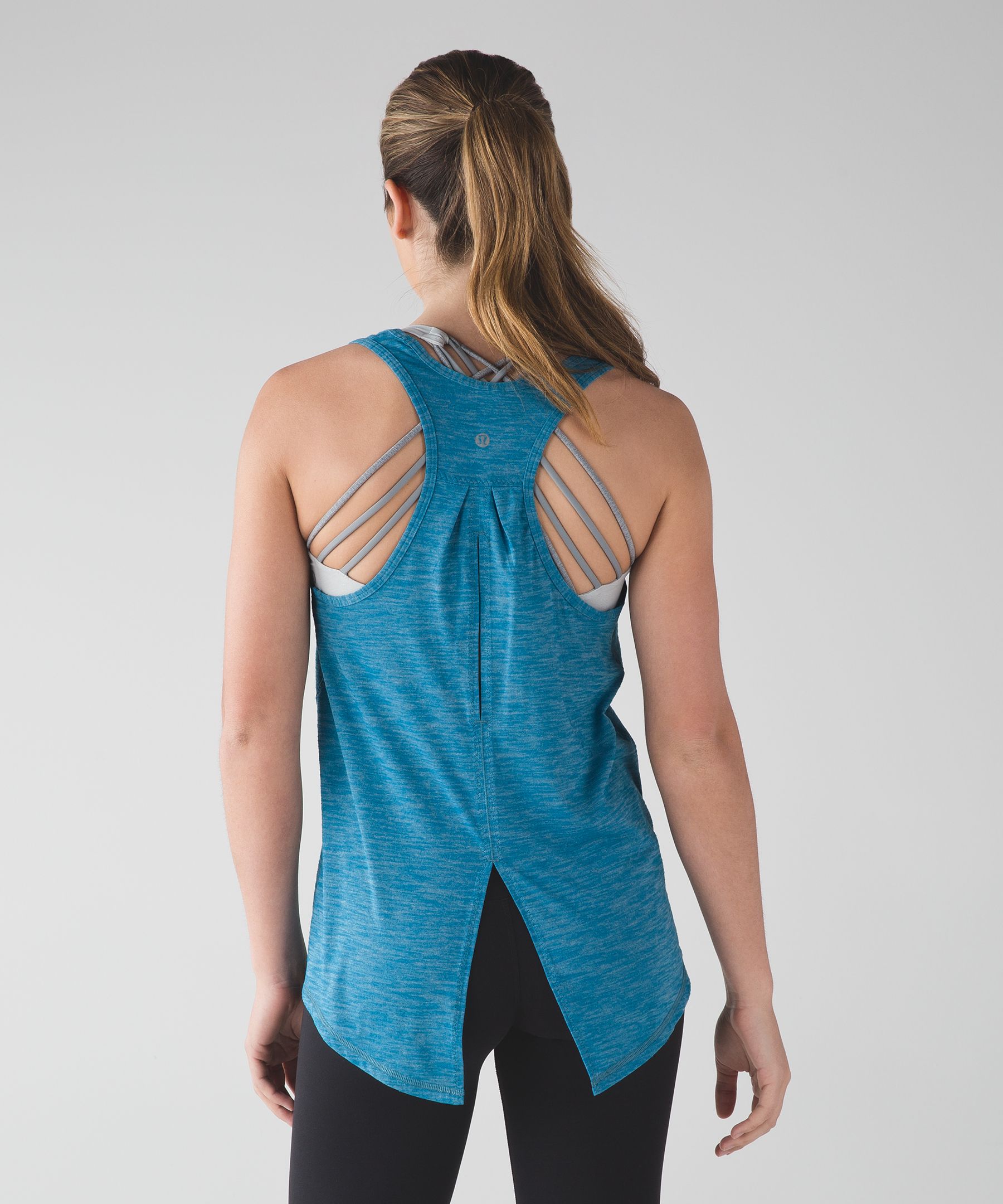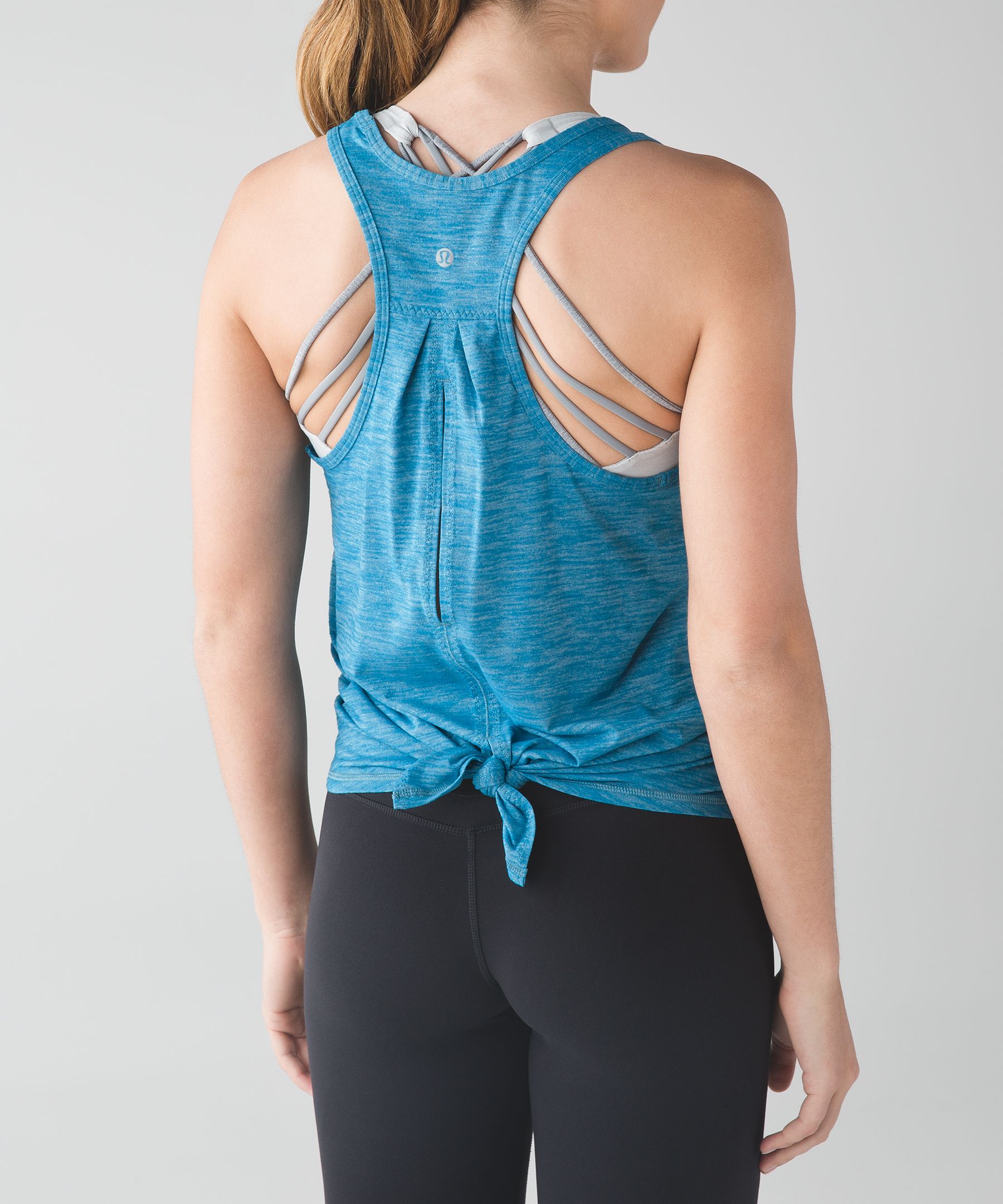 Made with Seriously Light Luon, which is stinkproof, this tank is also designed for yoga. It's ultra lightweight  with a keyhole opening in the back, so it's great for really hot weather. It's made to be tied up for inverted postures or left down for a relaxed fit. I really like both looks. With it untied, I love the way higher-waist tights look with it. This is another top I can wear with everything–tied up and worn with a skirt or worn down and worn with tights or skinny jeans. It would also work well for running when it's tied up.
I bought a size up (8)  from my CRB size (6) because in my CRB size it was too short when I tied it.  It has a slim but relaxed fit that I like. The neckline is low.
I bought it in this very pretty Heathered Tofino Teal color. There are a lot of different color options. This is another tank I like and would consider buying in another color if it goes on sale.
I'm wearing it with my Lulu Slate Align Pants. I haven't taken the tags off yet because the crops just came out, and I'm not sure which length I want. Bra is from Fabletics.
Overall, I really liked both of these pieces and will be able to dress them up or down.
I'm linking up with Nicole at Fitful Focus for the Fit & Fashionable Friday Link Up.
Have a great weekend!